What's New? —PREC — Crossville Greenhouses up and running!
Greenhouse complex at PREC (June 2007)
All three greenhouses are constructed with double-poly inflated walls and roof, acrylic endwalls, with fan and pad cooling systems and two gas heaters installed in the tops of each structure. Floors in all three houses are gravel over a weed barrier, with black floor covering in the larger, gutter connected house. For high-wire vegetable crop production, such as tomatoes and cucumbers, cables have been installed at 10 feet above the ground in all houses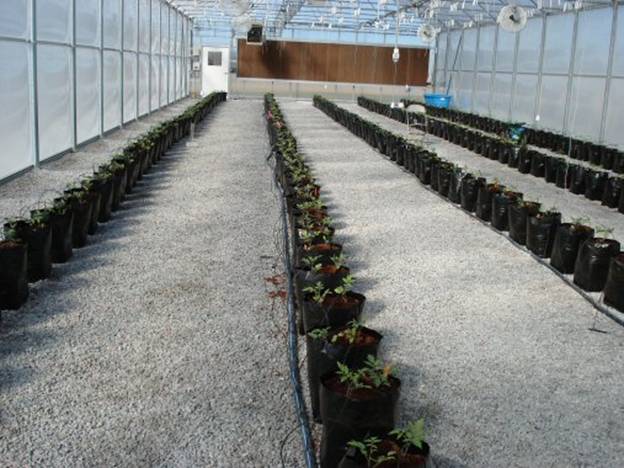 Newly transplanted tomato crop in 33x96foot greenhouse (January, 2007)
Irrigation controllers operate the irrigation in the two smaller houses based on accumulated sun light during the day. The larger house has timer-based irrigation controller that is not based on light accumulations.
Wadsworth environmental control system hardware (October 2006)
Sterling 12 irrigation timer (October 2006)
Solargro 12i irrigation controller (January, 2007)
Fertigation of the crops is achieved using three fertilizer proportioners (injectors) arranged in series for each greenhouse, permitting independent control of fertilizers for each house. The injectors are located in the grading/fertilizer shed, opening up more floor space in the greenhouses for crop production. Fertigation pipes run underground from the grading shed to the greenhouses.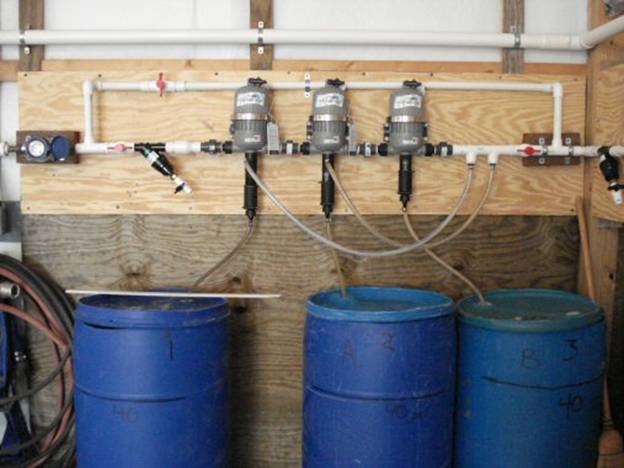 Fertigation injector system (October 2006)
In 2006-2007, the three houses all contained greenhouse tomato crops, including a variety trial of six different tomato varieties, and a crop management experiment.
Mature tomato crop (May 2007)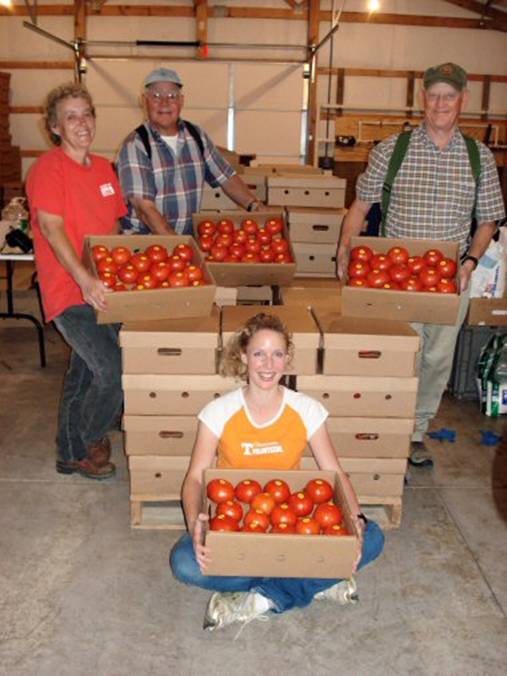 PREC greenhouse crew May 8, 2007
Grading table and PREC staff in grading shed (May, 2007)